Digital Imaging
Digital Imaging
We convert your paper documents and microfilm (contracts, applications, administrative documents, publications, design drawings, important documents, ancient documents, etc.) to electronic data using a dedicated scanner suitable for the materials. This creates a remote environment where you can search for data "anytime, anywhere" on any device and quickly browse and utilize the information you need.
In addition, we provide "format conversion" of your digital data and create an environment where the accumulated data can be effectively used in different systems.
On-site service
If you cannot take the original materials out to the outside, such as confidential documents or documents containing personal information, we will bring the necessary equipment to your facility or designated place and dispatch our skilled staff to do the work.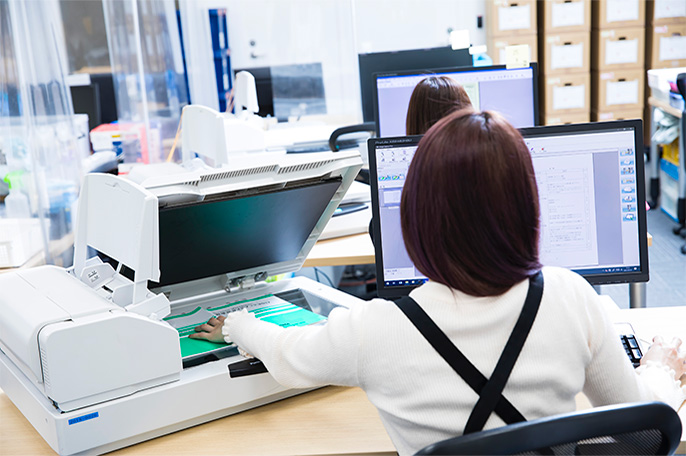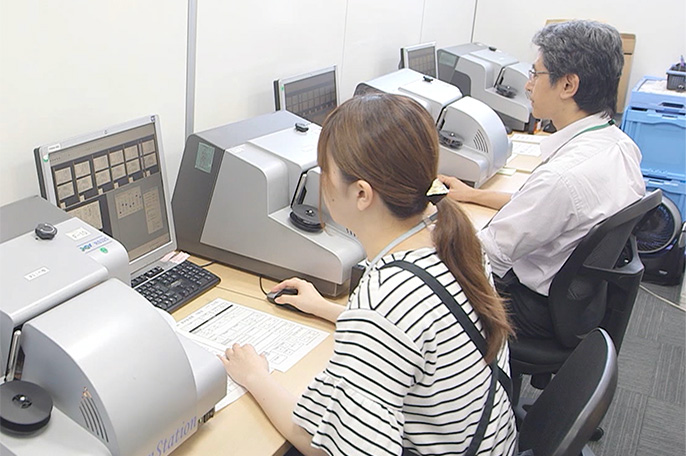 Short Movie for digital imaging (54 seconds)
※

Japanese version ( posted on YouTube)
CASE STUDY
Construction company:
Digitalization of business documents
Original materials
Contract documents with customers
Background


(Before solution)

They have to go back to the office to view documents, which is a huge loss of time and transportation costs.
It takes time to find documents from the binder in the library.

Solution
Convert past contract documents to electronic data to create the remote work environment at a time of office relocation
(Development of Search software has also been provided by us.)
Benefits


(After solution)

Staff can leave the office and view documents regardless of time or place.
Remote work of employees became possible.
Quick search by customer name or contract number became improve customer service by shortening time.
Optical equipment manufacturer:
Digitalization of microfilm
Original materials
Microfilm of factory equipment drawings
Background


(Before solution)

It takes time to search for microfilms.
Dedicated equipment is required for viewing microfilms.
There is no location to put any viewing device.

Solution
Convert microfilms to electronic data
Benefits


(After solution)

Required information can be searched and browsed by any PC, and no dedicated equipment is required.
Significant reduction in search time
Information in electronic data can be shared easily.