Copy & Print On Demand
Copy & Print On Demand
We provide to make a large number of copies of seminar and conference materials and set them up to a required format such as saddle stitch binding.
We also print on paper directly from leaflets data and support small-volume printing or variable printing.
In addition, we print on paper of the contents of the microfilm so that they can be seen visually.
We take care of materials and data including personal information and confidential information, and microfilm with a thorough security system, and strictly manage and work on them.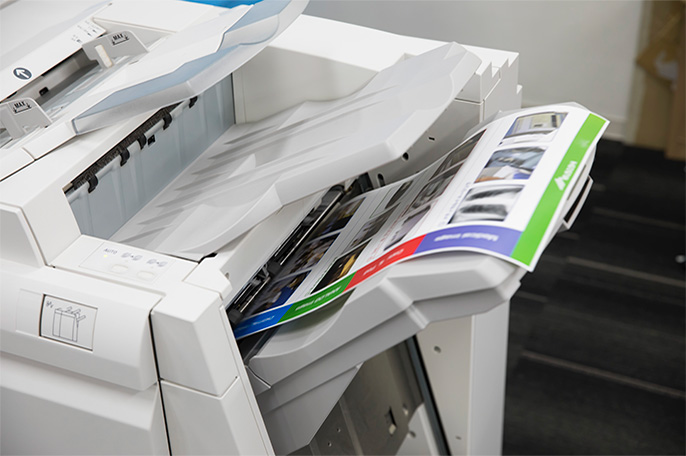 Short Movie for Copy & Print On Demand (21 seconds)
※

Japanese version ( posted on YouTube)
CASE STUDY
Non-life insurance company:
Paper output of medical records for court / lawyer submission
Original materials
Electronic data of medical records (electronic medical records)
Background

(Before solution)

Medical record must be submitted in kind for trial.
Solution
Print electronic medical records on paper
Benefits


(After solution)

It has been met with court document submission requirements.